Jose Mourinho tastes Titles
Arsenal top of the 'buffet league' but Chelsea can deservedly taste title under 'ruthless' Jose Mourinho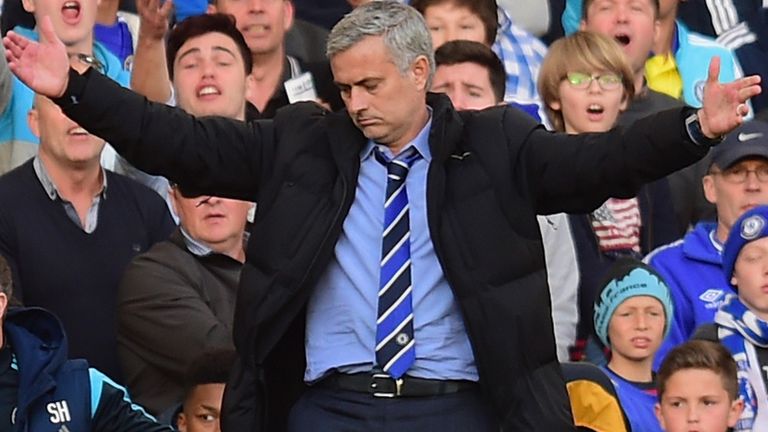 Arsenal might be top of the pile when it comes to the matchday buffet but Chelsea – under the watch of ruthless Jose Mourinho – can deservedly taste Premier League glory, says Sky Sports' Patrick Davison…
Roast beef cooked just how you like it, a decent pudding selection – even a glass of wine after the game.
They look after journalists at the Emirates. In fact, when it comes to matchday hospitality for the media, I would go as far as to say Arsenal are top of the Premier League.
Honourable mentions go to Chelsea and Manchester City, where the facilities are also excellent, but I think they're fighting for second and third.
The question: "What's your favourite away ground?" was once asked of Gary Neville on Monday Night Football. "The Emirates," came the reply. Why? "The buffet."
That just about sums it up.
It's not like that everywhere. At Newcastle there can be an uneasy relationship between the ownership and some sections of the media; even David Ginola was once given a voucher so he could go and fetch himself something from the concourse.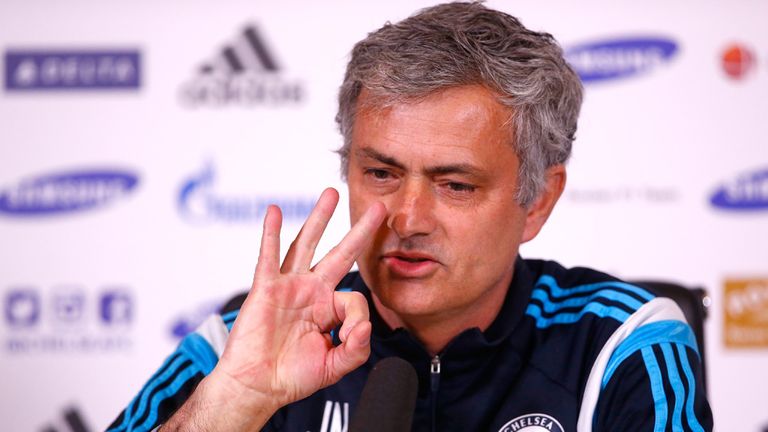 Jose Mourinho cut me down and said: "The plan is to win." He doesn't care how and he certainly doesn't care where.
Sky Sports reporter Patrick Davison on Jose Mourinho
At the Emirates, it's not just the food. There are booths for every journalist, glorious moments like the title wins at Anfield, Old Trafford and White Hart Lane remembered proudly in old newspaper back pages mounted on the walls, and it's all just a few paces from where Arsene Wenger does his press conferences.
The set-up is perfect. And it was while I was there after Sunday's 0-0 with Chelsea that – at least in the group I attached myself to – journalists spoke not about seeing a boring team, but about having seen the best team.
After keeping Arsenal, and before that Manchester United, at arm's-length – without a fully-fit striker, surely no one can argue with the fact that Chelsea are the best side.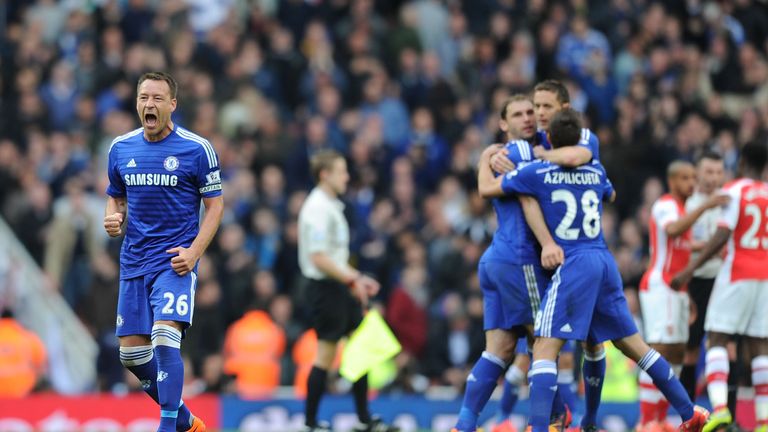 However, wherever
Before the game on Sunday I took a look at the Chelsea team with no recognised centre-forward and asked Jose Mourinho: "What is the plan?"
He kind of cut me down and said: "The plan is to win."
I'd hoped for a bit more but maybe the answer he did give hit the nail on the head.
Every match he has a plan and a strategy to win. On Sunday he didn't quite manage it as Arsenal held them to draw, but over the season there's now no doubt who the winner will be.
He says he doesn't care how they win it and he certainly doesn't care where.
"In the hotel, away or at home. If we have to wait till the final day against Sunderland, we will wait." Mourinho has said this a couple of times now. Not winning against Arsenal means they cannot win it at Leicester in front of the Sky cameras on Wednesday, though the Chelsea manager would not have taken this for granted anyway.
Nigel Pearson's side have suddenly won four on the spin to climb out of the bottom three having spent five months rooted to the bottom.
And anyway, it's the competitiveness of the Premier League that makes Mourinho love it so much.
The first time I ever interviewed him was after his second game back at Stamford Bridge following his stint with Real Madrid.
It was also a Wednesday night match, also against a team that was a big underdog. Chelsea beat Aston Villa 2-1 that evening but barely deserved it.
Despite that, Mourinho couldn't stop smiling in his interview afterwards. And that's because it's matches like that one – and like facing Leicester at the King Power – that make this league so special to him.
"I missed that about the Premier League," he said after that game against Villa in August 2013. "In the Bernebeu, we win every match and normally very comfortably. This (in the Premier League) is what I like."
Fight
This Leicester team won't disappoint him. The day after the Arsenal v Chelsea game I went up to the stadium to interview Marc Albrighton, David Nugent and captain Wes Morgan for a feature that will air in the 45 minute build-up to Wednesday's game.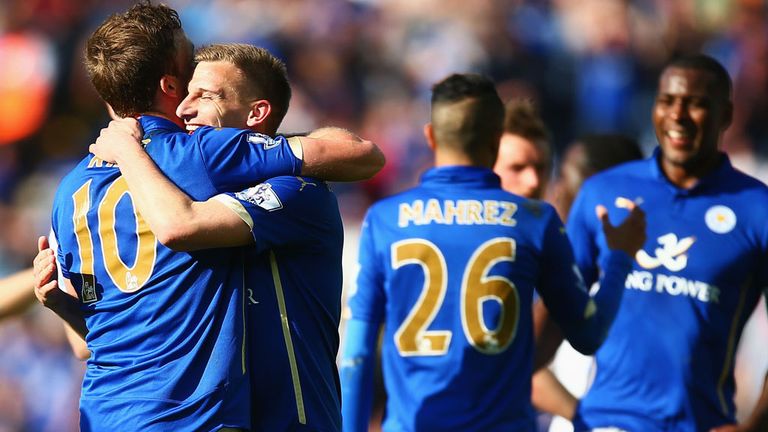 The desperation to keep the team up and retain their status as Premier League footballers was apparent in each of them.
"I had to prove to people I was good enough for this league, " said Nugent, after struggling with Portsmouth in his first crack at the big time.
Morgan has waited a decade – with Nottingham Forest and Leicester – for a chance in the top division.
Albrighton, who has finally nailed down a place in the Leicester team during the recent run, spoke of seasons at former club Aston Villa when he struggled to even make the bench.
"All I ever wanted to do was play football. I love it," he said, revealing the type of enthusiasm with which Leicester will try to overwhelm Chelsea on Wednesday.
"It has been very tough. I had a season at Villa where I had to watch from the stands because I didn't even make the squad. Not being able to pull my kit on and get out on the pitch was horrible."
Players who've had to fight this hard to achieve their Premier League dream don't give up on it easily.
You sense, when Chelsea's championship charge arrives at the King Power, Leicester will be ready for the fight. But Jose Mourinho won't mind that. In fact, it will be very much to his taste.
Recommended For You.
MOGADISHU, SOMALIA — The head of the African Union mission in Somalia is seeking a surge in troops to help the
Related Articles: