British Taekwondo fighter Cook has Moldova switch approved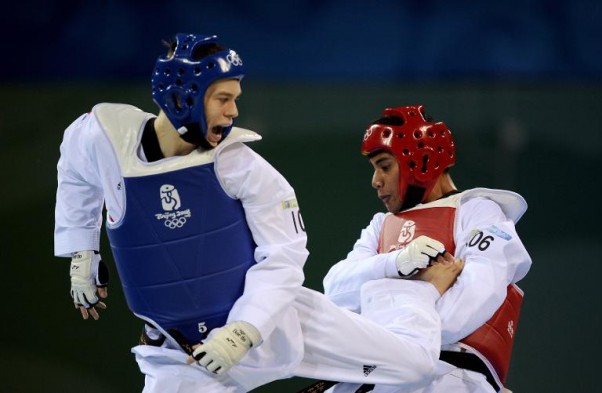 British taekwondo fighter Aaron Cook has been cleared to compete for Moldova in time for the 2016 Olympics in Rio de Janeiro, the British Olympic Association (BOA) announced on Thursday.
London (AFP)
Cook, 24, was not picked by Great Britain for London 2012 and after receiving funding from Moldovan billionaire Igor Iuzefovici, he applied to become a citizen of the eastern European state earlier this month.
He has already been granted a passport and is now free to compete under the Moldovan flag after the BOA ratified his change of allegiances.
"Following a request from taekwondo athlete Aaron Cook to change his sporting nationality from British to Moldovan, the British Olympic Association (BOA) today announced that Cook's request has been approved," the BOA said in a statement.
Cook competed for Britain at Beijing 2008 and felt he was overlooked for the London Games because he decided to withdraw from the British taekwondo programme in 2011.
He has not competed for Britain since May 2012 and has been fighting for the Isle of Man — a self-governing island in the British Isles — since the beginning of early 2013.
He explained his decision to change nationality in a Facebook post last month, saying: "Although I am upset and disappointed I will not represent my country of birth at another major championships, I felt I had no other option.
"Having received no funding or support from the GB system and financing myself since June 2011, this was not a situation that was acceptable to me and I did not want to put myself, family, friends, supporters or sport through the same situation we were forced to endure at the London 2012 Olympic Games."
BOA chief executive Bill Sweeney said that his organisation had tried to persuade Cook to change his mind, but without success, and said the governing body was "saddened" by the fighter's decision.
© 2015 AFP
Recommended For You.
Pop music icon Beyonce is throwing her superstar power behind a new effort to bring safe, clean water to children
Related Articles: